Capitation Grants
The government has introduced capitation fund for the TVET trainees with the aim of increasing access to TVET programmes. All trainees taking a course whose duration is over one year and is placed through KUCCPS qualifies for Ksh. 30,000 per year.
HELB is a higher education loans board established by the government to advance loans to students pursuing tertiary education. As a TVET trainee, you are eligible to apply for HELB.
Here are the steps: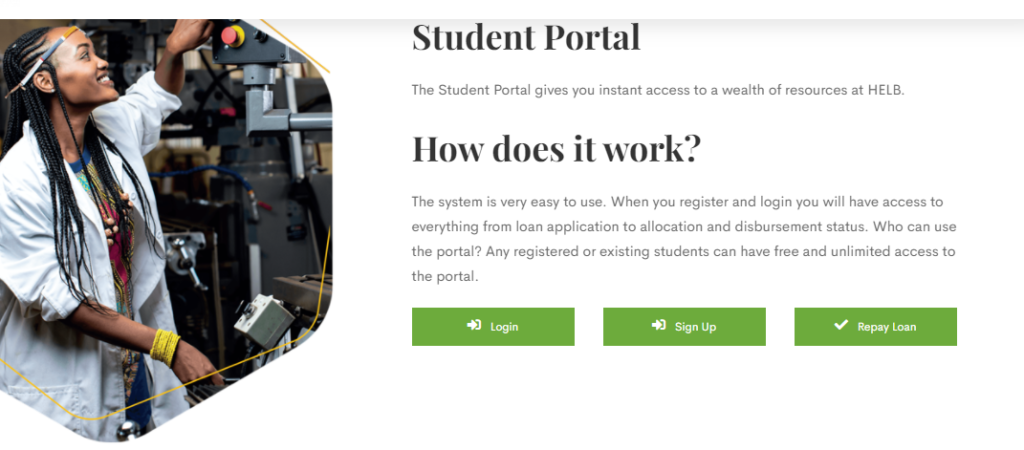 If it is your first time to access this portal, click the sign-up link within this interface.
Carefully key in all your details. Ensure that you have an access to a working email and a phone number. HELB will use the contact details supplied to communicate with you thus ensure all the details are correctly keyed in. Record the username and the password as you will use these to frequently login to your portal.
Select the TVET student loans and follow the prompts to complete the loan application process.
Once all the details have been filled correctly, download the generated form.
Print the form, fill in the required details, attach the needed copies and submit it to the nearest Huduma center for the onward forwarding to HELB offices. You can as well drop the form in HELB offices in Anniversary towers in Nairobi.